Are you looking for interesting blogs to read? Are you trying to build your reader base? A Google Friend Connect Follow-You-Back blog hop is a fun way to do both! I found these three that run every Tuesday.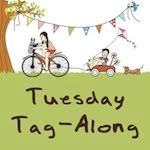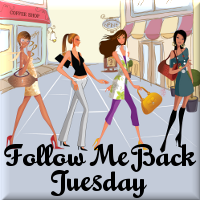 If you're new to blog hops, the host asks that you follow them and other blogs on the list. When you are a new follower to a blog, leave a comment letting them know that you found their blog through this hop and would love a follow back. For example, "I'm a new follower from Tuesday Tag a Long, I hope you'll stop by and follow me back."
I love pouring myself a cup of coffee and then going from blog to blog, reading all the interesting writers out there! It gets too long to post the actual lists here, but if you click on any of the buttons above, it will take you the hosts site to see their lists and special requests.
Do you know of any other follow-me-back blog hops? Leave me a comment with a link, okay? I'm thinking about making a directory of them on a separate page.
Enjoy!