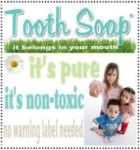 Hi, Friday Friends! Welcome to Kelly's Lucky You!
What's new this week at Kelly's Lucky You?
1. There's a new giveaway! "I Have A Song" – CD by Shannon Wexelberg.
2. Good deals on Easter basket fillers from Target and Amazon.com
3. Do you host giveaways? I've added a page listing blogs with giveaway linkys, check it out!