My dear IRL friend, JodyLynn, has just started a new blog called Healthy Heyday.  To celebrate, she is hosting a giveaway of her gorgeous jewelry to a lucky KLY reader!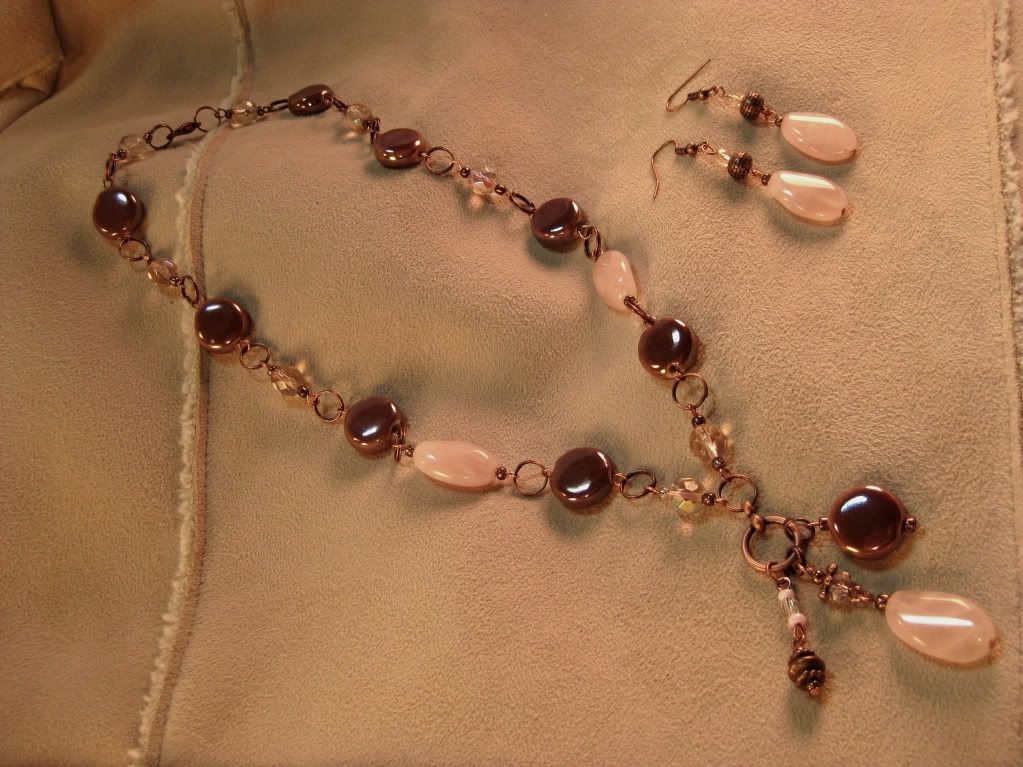 I interviewed JodyLynn about her jewelry business,  Jewelz by JL and her new blog, Healthy Heyday.  Here is how it went!
Kelly:Â  If you could choose three words to describe yourself, what would they be?
JodyLynn:Â  Spunky, creative, passionate. (as her friend, I agree!)
Kelly:Â  How did you choose the name of your blog?
JodyLynn:Â  The name of my blog, Healthy Heyday, describes best what I'm all about… living a healthy, happy life!
The definition of "HEYDAY," according to Merriam Webster: HEYDAY (noun) High spirits – a period of success, vigor, prosperity and power; prime.  HEYDAY (interjection) Used to express elation or wonder.
The definition of "HEYDAY," according to JodyLynn:  HEYDAY (my experience) The happiest, sweetest, most magical time of your life – no matter what age, gender or status you fall under.  Your heyday begins when you take your life off "hold" and start believing you are awesome and worth all the fun that life has to offer.
Kelly: If we were in an elevator, and you had eight floors to tell me about your blog, what would you say?
JodyLynn:  Healthy Heyday came alive as my passion grows for living a healthy, happy life.  It is my desire to wholeheartedly share with others the benefits of incorporating more of a plant life based diet along with fitness into their lifestyle. I'm living a healthy, happy life and want to share my "secrets" with you! My new blog, Healthy Heyday is full of healthy fun, information, tips, recipes, and adventure. I am experiencing life in a healthy, happy way… wanna join me? I am new to blogging and would love to get to know you.
Kelly:  When did you start designing jewelry?  What is your favorite thing about making jewelry?
JodyLynn:  I started Jewelz by JL and designing jewelry in 2007. My favorite thing about it is creating and making jewelry that is inspired by whatever moves me.  I like to design pieces that make people "sparkle" inside and out.
Kelly:Â  If you had a day to do anything you wanted to do, what would you choose?
JodyLynn:  I'd love to load the dogs (JodyLynn and her husband raise beautiful Dalmatians) up in the car and take a trip to the beach with my hubby.  Spending time with my family is priceless.
Enter here to win (just in time for Valentine's Day!) a beautiful necklace and earring set.

1. Follow Kelly's Lucky You and Healthy Heyday with Google Friend Connect.

Additional entries

2. Subscribe to Kelly's Lucky You by email and Subscribe to Healthy Heydey by Email

3. Put the Kelly's Lucky You button and the Healthy Heyday button on your sidebar or blogroll page.

4. Blog about this giveaway, linking here and to  Healthy Heyday.  Please leave the link to your post in the comments.

5. Follow Kelly's Lucky You and Healthy Heyday on twitter.

6. Tweet this giveaway (RT 1x per day). Feel free to use this sample:

Win a necklace and bracelet set from @HealthyHeyday and @KellysLuckyYou! http://kellysluckyyou.com/?p=2727 #giveaway Please RT

7. Like Kelly's Lucky You and Healthy Heyday on Facebook.

8. Add this giveaway to any giveaway linky (unlimited entries). You can use this list!

Leave one comment for each entry. Contest ends February 9th at midnight EST. A winner will be chosen by random.org and notified by email to the email address provided in the winning comments. The winner must respond within 48 hours of the notification email, or another winner will be chosen. See my Giveaway Rules page for further information. Sorry, this contest is open to US residents only.

Disclosure: I wasn't compensated for this post – except with friendship!